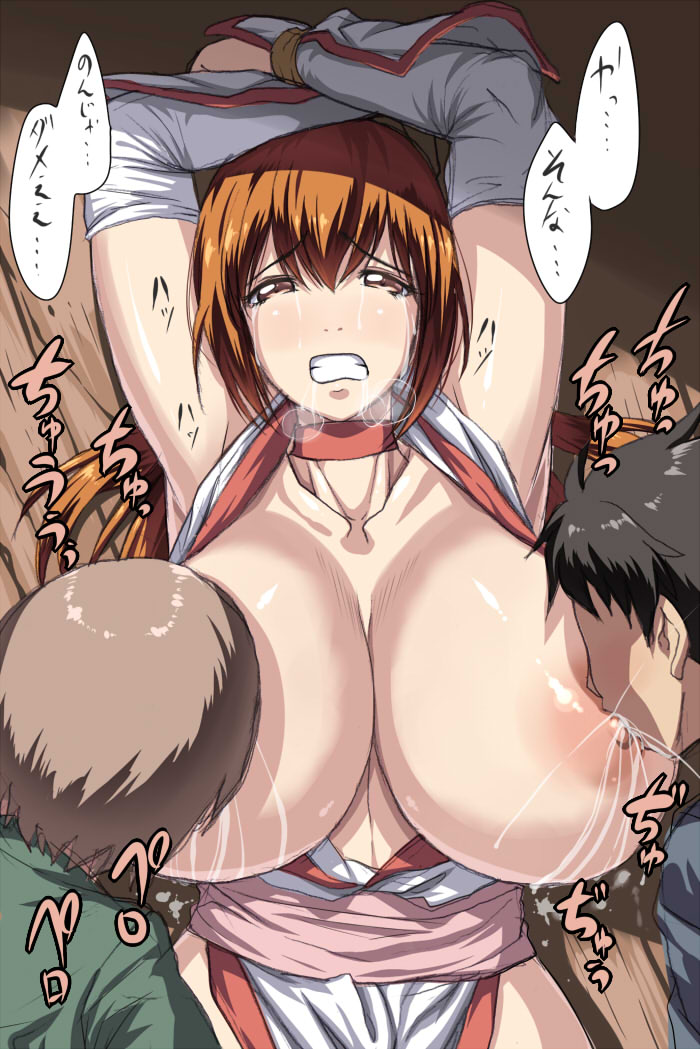 13 comments
(0 hidden)
Anonymous
>> #881304
Posted on 2011-09-19 17:45:18 Score: -15 (vote Up/Down) (Report as spam)
YOU PEOPLE ARE SICK, YOU DISTURBING PIECE OF CRUD, YOU STUPID LITTLE TEENS
Anonymous
>> #976403
Posted on 2012-01-14 00:25:54 Score: 7 (vote Up/Down) (Report as spam)
well Kasumi herself is only 17, so she's only a teen as well.
Anonymous
>> #1053021
Posted on 2012-04-19 06:40:32 Score: 7 (vote Up/Down) (Report as spam)
Those kids are lucky. Having Kasumi as personal milk dispenser.
Anonymous
>> #1232479
Posted on 2012-12-27 00:53:32 Score: -5 (vote Up/Down) (Report as spam)
Kasumi is only 17, she's not a woman at all in a society view. She's barely a woman biologically as well despite her gigantic breasts. So this is not technically "a woman getting raped by kids" situation.
If those kids are like 12 years old, then she's only like 5 years older than them. The magic number is 3 among teens, but 5 seems reasonable and acceptable, so those two sucking her breasts is ok. Kasumi is only like 15 in ninja gaiden, and she looks pretty much the same as when she is 17, so she can be 15 here as well. Then she's only like 3 years older than them, so it's totally cool.
Also, don't think it's rape. Those two kids can't possibly force Kasumi down into rape. Also, she raised her arms high up above her head on her own so that those kids can suck her breasts easily, and there's no bondage on her arms. She's probably crying because she's just too happy that two young kids are sucking her breasts.