Now Viewing: How big is your porn collection?
Keep it civil, do not flame or bait other users. If you notice anything illegal or inappropriate being discussed, contact an administrator or moderator.
| | | |
| --- | --- | --- |
| Anti_Gendou | Group: Unofficial Gardener's Guild - Total Posts: 4060 | |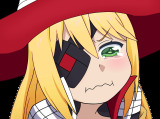 Posted on: 10/26/16 11:59PM
931 GB is the full size of drive.

About 240 gb free space available.

It is divided between video games and sfw videos tho... but I'll still bet a good 500 GB of this shit is porn.

Its more of a hoarding problem at this point. It isn't like people fap to porn more than once... at least not often. I need to learn to delete shit time from time and not download every little thing.

Its probably why my last hard drive suffered click of death.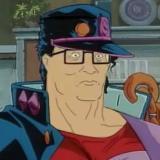 Posted on: 10/27/16 10:20AM
I'll have to re-check, but on my last check (a few months ago) it was about 10+ folders and maybe 10ish gigs total? The majority of my collection are pics and webms from here. There's some real porn as well, but I'd have to guess it's <5% of it.


Posted on: 10/27/16 01:25PM
Internetlovemachine bragging about his collection is funny. XD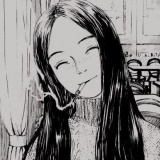 Posted on: 10/27/16 06:05PM
Lu_Aza said:
I don't trust the Internet to keep my porn, because sites can and will go down. But then computers can explode and make you have to restart, like the several fucking times that have happened to me before.
Then your only choice is to accept the ephemeral nature of the physical world. (Actually, you could also deny it...)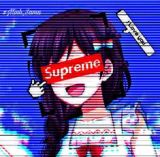 Posted on: 10/29/16 08:47AM
About three pics, lol.
Posted on: 10/29/16 10:54AM
Collector-chan said:
About three pics, lol.
You won.
| | | |
| --- | --- | --- |
| Oddyeus | Group: Member - Total Posts: 155 | |
Posted on: 11/09/16 07:38PM
I deleted all my anime girl pictures (SFW and lewd) thinking I would "go clean", but it was a really stupid move, and I'm back here again.
That said, I don't download (or watch/browse) 3D porn, and any 2D pics I save aren't really for jerking off to (I only jerk off once in a blue moon anyway).
Basically, it all ends up in one "anime, manga, etc." folder, which since wiping is only 6.2 MB (welp).

Posted on: 11/17/16 01:47AM
I had nearly triple digit gigs of truecrypt volumes on my laptop, but chkdsk killed them all, except for my games container

My laptop also now crashes after a few minutes of uptime, even after reinstalling Win 10 and rolling back to the recovery partition (with Windows 8), so it's a complete loss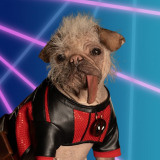 Posted on: 11/18/16 10:43AM
I have good Asian/Slavic lesbian/nudist videos
Posted on: 11/18/16 11:19AM
spiderfan said:
I have good Asian/Slavic lesbian/nudist videos
so what
That doesn't tell us how big it is.

Add Reply