Now Viewing: Danbooru
Keep it civil, do not flame or bait other users. If you notice anything illegal or inappropriate being discussed, contact an administrator or moderator.

Danbooru
Posted on: 07/22/08 07:22PM
Well with Danbooru talking about going to a subscription based system, as in you have to pay to gain good access, I'm glad this is still around.

So hello all and I hope to help uploading and whatnot. Hooray.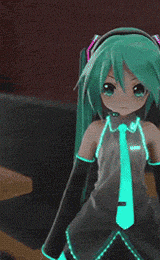 Posted on: 07/22/08 09:15PM
I don't think rq will be doing that. I'll do what I can to make sure he's able to afford his hosting without requiring subscriptions from visitors. That'd be a heavy hit against Danbooru.

Posted on: 07/26/08 02:47AM
Well, RQ has disabled new registrations and made access to Danbooru members-only at the same time in the past. I wouldn't be surprised if he could do something similar again, especially if he just wanted to temporarily reduce web traffic.

Add Reply