Now Viewing: Blacklist tag question
Keep it civil, do not flame or bait other users. If you notice anything illegal or inappropriate being discussed, contact an administrator or moderator.
| | | |
| --- | --- | --- |
| Mizuho2 | Group: Member - Total Posts: 1 | |

Blacklist tag question
Posted on: 10/23/13 11:45AM
I tried to add yaoi to my blacklist, but every time i go to save it with the save settings button it does not save. I add the space it asks for, but no soap. Am I doing something wrong? Trap and futanari went in fine and work, why not yaoi?
| | | |
| --- | --- | --- |
| Jerl | Group: Administrator's Pet - Total Posts: 4345 | Quote |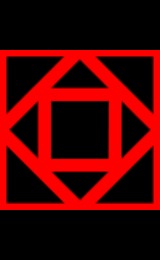 Posted on: 10/23/13 11:59AM
Some browsers have issues updating your blacklist cookie. The only real solution at this point is to copy your current blacklist into Notepad, delete your Gelbooru cookies, log back in, and set the blacklist once again. If your browser is capable of deleting specific cookies, delete the one named tag_blacklist.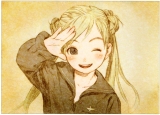 Posted on: 10/25/13 12:50AM
I've had that problem for awhile. Here's the annoying solution I found.

Just to confirm, I'm assuming you're having this problem: You are typing tags into your blacklist filter. You are making sure to put only spaces between each tag. You click the Save button. You check your blacklist filter and notice that everything you just typed into your blacklist filter is gone, and what's left is what was there before, even if it was nothing.

Here's the solution (that works for me anyway): Type tags into your blacklist filter. Save your settings. Log out of Gelbooru. Close your internet browser. Open your internet browser. Log into Gelbooru. Check your blacklist filter. The tags you saved before, but disappeared should be there.

Tell me if this worked for you.

Add Reply