Now Viewing: Report post
Keep it civil, do not flame or bait other users. If you notice anything illegal or inappropriate being discussed, contact an administrator or moderator.
| | | |
| --- | --- | --- |
| lozertuser | Group: Administrator - Total Posts: 1511 | |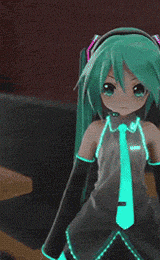 Report post
Posted on: 07/30/08 02:49AM
This feature must have been misunderstood by some of you. I currently have 19 pages of reports, of the pages (each page having 20 reports each) only 2 were valid reports. This is not meant for you to tell me how much you like the post.
Excerpts from the admin side:
178543 nice picture
178872 i love it
178876 nice picture
178882 oh sugoi ne
178889 i love it
178911 so good
178915 i love it
179085 nice picture
179108 i love it
179109 good job
179116 nice picture
193271 i love it
193278 oh yeah
194607 nice picture
194610 i like this
194611 good job
197888 i like this
198153 yes!
198580 wiow
199475 i love it
PLEASE for the love of all that is holy, stop reporting posts telling me that you like it, or "WOW" or "moar!" It is meant for you to report SPAM images, real life child porn, or something that causes massive issues with the internets.

Add Reply