Now Viewing: Pictures not appearing
Keep it civil, do not flame or bait other users. If you notice anything illegal or inappropriate being discussed, contact an administrator or moderator.

Pictures not appearing
Posted on: 02/23/14 10:39PM
Hi i have had been having problems with the blacklist not deleting the safe filter so I reset my cookies on my browser, that fixed that problem but now when i search images i get a very very small list, like when i search panties i literately get 2 images. safe is not on and my blacklist is completely clear. any help would be appreciated
| | | |
| --- | --- | --- |
| Jerl | Group: Administrator's Pet - Total Posts: 4345 | |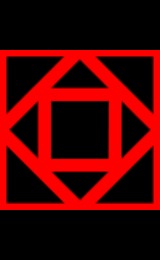 Posted on: 02/23/14 10:47PM
Try clearing your cookies again (just to be sure), going into your account settings and saving them, then logging out and logging back in.

Posted on: 02/23/14 10:48PM
that worked thank you.

Posted on: 07/22/15 01:23AM
Sorry to necro, but I've had this problem persisting for a while now, and I don't think it's a cookie issue because it's persisted over a couple of OS reinstalls. Any advice?

Posted on: 07/22/15 01:28AM
Okay, wow. Now it suddenly wants to start working.

I logged out, THEN deleted all my GB cookies, and then restarted the browser. That seems to have done it.

Add Reply