Now Viewing: Blacklist issues.
Keep it civil, do not flame or bait other users. If you notice anything illegal or inappropriate being discussed, contact an administrator or moderator.

Blacklist issues.
Posted on: 08/05/16 01:01AM
I have a few things black listed(mainly trap, guro(why the hell is this even allowed on the site btw?), male_focus, yaoi... yet they are STILL showing up for me. The hell is the problem?

Posted on: 08/05/16 01:57AM
It takes a little time but i often use just the ''-'' before a tag that i don't want it to show when i browse pics here, like for example ''-femdom'' and instead of just blacklisting those posts, this kinda removes all the posts with the tag you wrote when you search for something.

Then maybe some people don't use some tags correctly, or you just have to pay attention and see when they must be used.
Extreme guro is not allowed by the way, and if you blacklisted those tags maybe you should blacklist crossdressing and androgynous too (just saying-- maybe you've already blacklisted them after all..) ... ....even if they can be used for girls too .. uhm ... but well, maybe the tag ''reverse trap'' can help you in that case...


But don't trust me too much, i'm just a random user that tries to help people because i think that purple is the best color in the universe.

Posted on: 08/05/16 02:16AM
I have had all but male_focus black listed for YEARS and its worked till now and even when I hit the - next to a tag IT STILL SHOWS UP T.T really hard to browse the muscle tag without wanting to gouge my eyes out >.< crossdressing/androgynous doesnt really bother me its just the overly in your face male focal of them masturbating or fucking another guy, just not my thing at all.

Posted on: 08/05/16 02:26AM
Hmm.. that's a little weird because i noticed that the ''male_focus'' tag is used where it's needed but i'll try to check some posts since i know what you're talking about.
Anyway, if you're looking for some kind of ''muscular female'' related post, you must browse ''female'' and ''muscle'' tags together, i know that it doesn't make so much sense at first glance but it seems that this was the only right way to browse for that type of situation.
This works fine for you?
gelbooru.com/index.php?pa...-male_focus+muscle+female
Shiny Edit: ...by the way. Keep using the female tag too for the moment, there's an user that usually posts male focused pics but i've just noticed that this important tag is missing in this user's posts so... i'll try to add it on as many posts as i can...

Posted on: 08/05/16 02:45AM
Amazingly what you linked works.... Dunno what the hell is up with my black list but its completely failing for ALL my blacklist tags >.< appreciate it :D both for the link and taking the time to do some tag work.

Posted on: 08/05/16 02:50AM
Don't worry! ... but i doubt that i'll be able to edit all of those posts so ... just well, as i said it's not like that user ''always'' upload male focused posts, but it happens pretty frequently so ... ... maybe for the moment you can just do the same for this user, for example when you browse for ''muscle'' related posts add ''-user:harucho'' ... just for the moment-- ... i'll try to be as fast as possible ...
But ... yes there are a lot of posts.. .... but anyway-- i'm glad that it works-!

Posted on: 08/05/16 03:10AM
Don't work yourself too hard :P haha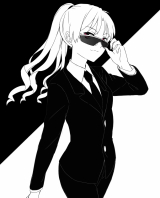 Posted on: 08/05/16 03:45AM
[quote]Dragonsthorn said:
(why the hell is this even allowed on the site btw?)

It's allowed because the site owner wants it to be. Just like how scat isn't allowed, etc.

That aside, have you tried clearing your blacklist, deleting your cookies, etc?

Add Reply