Now Viewing: New ad forces redirect away from Gelbooru
Keep it civil, do not flame or bait other users. If you notice anything illegal or inappropriate being discussed, contact an administrator or moderator.
| | | |
| --- | --- | --- |
| Tera_GX | Group: Member - Total Posts: 5 | |

New ad forces redirect away from Gelbooru
Posted on: 08/12/16 01:47PM
After my first click of the day, Gelbooru was replaced, redirecting to pussysaga.com instead. I don't mind ads, especially relevant ads. I'm pretty sure ads here in the past are what led me to signing up for nutaku. Relevant ads are pleasant. Please be cautious with the provider you use, I don't want to be given reason to evade ads. The purpose of ads on the user end are discovery, not domination forcing an action.

Nothing has been downloaded recently, nothing unsafe interacted with. Well aside from the experience of that ad here. Malware is out of the question. Using Incognito mode, I do not sign in to my account and do not 'desire' to block ads in general.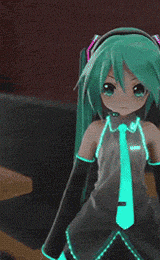 Posted on: 08/12/16 02:09PM
Please update your ad view preferences in your account options if they are bothering you. Anonymous users do not have that option. Those are popunders, our website will appear in a new tab in some cases. That ad will appear once per 12-24 hours.

Jerl edit: if you have a popup blocker, depending on how picky it is, it might block the Gelbooru tab from opening. If this happens to you, you might need to disable the popup blocker for Gelbooru.

Add Reply