Now Viewing: [Tag idea] Faithful to the original
Keep it civil, do not flame or bait other users. If you notice anything illegal or inappropriate being discussed, contact an administrator or moderator.
| | | |
| --- | --- | --- |
| Jerl | Group: Administrator's Pet - Total Posts: 4242 | Quote |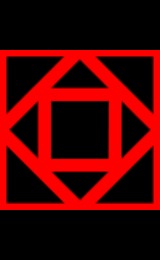 Posted on: 09/05/16 07:42PM
"official_style" and "style_parody" already exist.

Your proposal is a bit different from "official_style" - if a character were drawn with a face closely matching the original, they could be drawn as large as a dwarf planet and the tag would still apply as long as it's drawn in a way similar to how the original artist might draw a fattened-up version of that character. It's more based on the artist's drawing style than the character's actual physical description. In fact, if you genderswapped a character, but drew them in the same way that the artist draws characters of the opposite gender, that'd still be "official_style".

However, your proposal is close enough that it'd be redundant. Everything that fits in your tag would also fit within "official_style", and in most cases the distinction wouldn't have a very big difference in the number of posts it applies to - if an artist's drawing a character in the original style, they're usually going to do it pretty faithfully, and if they're going to do it in some way that's unfaithful, it'll almost always something that's already tagged - the character's weight, breast size, etc already have tags, and there are a lot of tags for specific ways that a depiction can differ: "alternate_costume", "alternate_hairstyle", "alternate_hair_color", "alternate_eye_color", "older"/"younger", "alternate_breast_size", and the list goes on. In general, if a tag can be almost entirely represented by a combination of other tags (in this case, "official_style" combined with the negative of the aforementioned tags), it's considered to be a composite tag. Composite tags are generally broken down into their components rather than allowed to continue existing.

What you want is a pool. Pools can be made for anything, but one of the best uses of a pool is a situation like this one where what you're trying to collect is basically a subset of an existing tag.

Add Reply