Now Viewing: Gelbooru Patreon - Open Source Gallery Software
Keep it civil, do not flame or bait other users. If you notice anything illegal or inappropriate being discussed, contact an administrator or moderator.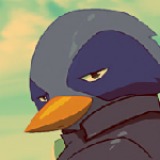 Gelbooru Patreon - Open Source Gallery Software
Posted on: 09/18/16 12:33PM
Having backed gelbooru on Patreon, I have to say that I'm completely confused at to what this software is aiming for. Will it be as bare-bones as Ifran view, or as polished and ambitious as picasa? I feel there would be many more subscribers if there was more information on the patreon on what this software hopes to eventually do and how long down the line before it may realistically be available. The software is only mentioned in passing, with no details at all, and no information on what they are actually trying to do.

So, has anyone else also found themselves on the Patreon page going, 'How could they expect anyone to pledge anything to this when they've explained literally nothing about what they're doing?'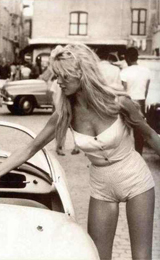 Posted on: 09/18/16 12:45PM
I never understood the purpose of such dedicated tools. What is wrong with using the browser?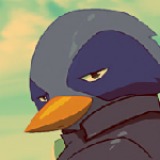 Posted on: 09/18/16 12:52PM
I'm very interested in a gallery software for the images I have on my own PC. Something that would make an easier and organized system of going through tens of thousands downloaded images would be very appreciated.

Images get taken down all the time and a number of my favorite sites that I thought would be up for years to come have all gone down one after the other.

For those of us with a large database of images, a good software that could help make sense of it all and help sensibly traverse and categorize images would be irreplaceable.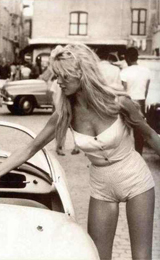 Posted on: 09/18/16 01:02PM
Okay, so it's an offline tool for browsing a private collection. Thought it was another pointless booru viewer. Yes, nothing stays online forever. But I've been saving so much crap that it's become literally impossible to actually find anything particular again. So I understand what you mean.

I guess I'd expect it to be able to rip and update the tags from the source of the images I save.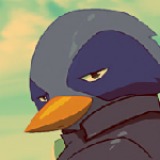 Posted on: 09/18/16 01:33PM
See that's what I mean. I'm not completely positive myself that it's a desktop gallery software, since they've described nothing at all about what it is or will do on the Patreon. For a long time I thought that they our wanted support in updating the Gelbooru client itself which they would release for others to use as they see fit. Now I'm thinking that it's desktop software. Many people have probably not backed it thinking it was so they can update the Gelbooru client.

So that's my main point. How can they provide no information at all on what this is supposed to be or do and expect that they'll have backers? So many more people would become backers if they took 5 minutes to explain anything at all on what they're doing.. I know that I'd definitely up my donation amount if I knew that it was for something that would be useful to me.

I'd really love for a gallery software that has built in duplicate file detection even if the files are named differently. At least a third of my images are nothing but duplicates thanks to scraping the same tag across multiple sites and boorus.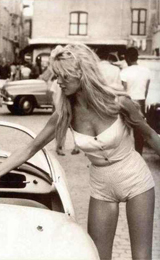 Posted on: 09/18/16 01:58PM
Okay, so you're talking about Gelbooru's official patreon. No, they aren't developing an offline tool. They are adding features to the website. What exactly is being worked on is listed in the TRAC (It's the button between the FORUM and the DOUJIN buttons on top.)
For example, here is a random requested feature:
gelbooru.com/index.php?page=tracker&s=view&id=845

Posted on: 09/23/16 09:58PM
I feel the Patreon is plenty descriptive.
The impression I get is that the primary goal is to speed up development on tickets in the Trac, but in mentioning the open source aspect the Patreon page is describing the stuff that will follow. Once all the tickets have been cleared, development can start on version 0.3, which is said to be a rebuild from the ground up using a Java framework. Once the 0.3 branch gets to a usable state, the source code will be released for anybody to use.
So while the patreon can be thought of as supporting development of the website, at the same time it's also helping support development of a generic image management software since the source code is going to be released to the public
Now here's the thing, gelbooru may not be explicitly designed as "desktop software", but since the source code is open to the public, nothing's stopping you from using it that way (I'm using it myself to organize stuff like wallpapers, photos, reaction images, etc.).
As it stands right now, the core of the website is nothing but a bunch of php code accessing a MySQL database, so if you want to use it to manage images stored on your computer, all you have to do is install wamp (assuming you have a windows computer, if not you can use xamp instead), download the source code, and add the username and password for the database you set up to the gelbooru configuration file and there's your gallery software right there; all you need to view the images is your web browser.
Wamp:
www.wampserver.com/en/
Gelbooru Source (v0.1.11, rather old but it does the job):
gelbooru.com/index.php?page=forum&s=view&id=99
| | | |
| --- | --- | --- |
| lozertuser | Group: Administrator - Total Posts: 1485 | |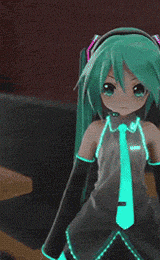 Posted on: 09/24/16 01:02AM
PHP framework with Java search/fallback to MySQL, but close enough.

Add Reply