Now Viewing: Masturbation's rating
Keep it civil, do not flame or bait other users. If you notice anything illegal or inappropriate being discussed, contact an administrator or moderator.
| | | |
| --- | --- | --- |
| RallyX | Group: Member - Total Posts: 6 | |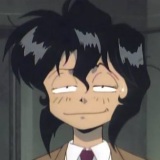 Masturbation's rating
Posted on: 10/03/16 02:50AM
I've been doing some cleaning by looking through things like "fellatio -rating:explicit" and such. But when I was doing "masturbation -rating:explicit" I realized that there was a lot of Questionable posts I didn't know what to do with.

The description of the ratings says that if it's for when genitals are clearly visible. It says that masturbation falls in that category, but it's not clear if that's a general example or part of the definition. If someone is fully clothed and suggestively grinding against something, there's nothing explicit showing ... explicitly. It's implicit. But it's pretty blatant that something sexual is going on, so I'm not comfortable just tagging those Questionable. There's no question what's going on there!

On the other hand, I know that some site classify everything masturbation as questionable/ecchi/medium. So maybe masturbation without genitalia visible is Questionable? So I've looked through the FAQ and the wiki and the forum, but I still didn't see a clear answer one way or the other. I looked through the posts, but they're all over the place. Eventually, I've concluded I had to ask someone on the forum to tell me what I should do here.

Is masturbation always Explicit if you can tell what's going on, even if nothing shows explicitly? Is masturbation only Questionable when it's implied and you can't be sure if it's really taking place?
| | | |
| --- | --- | --- |
| lozertuser | Group: Administrator - Total Posts: 1541 | |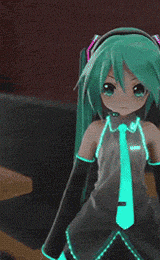 Posted on: 10/03/16 04:00AM
"Safe posts are images that you would not feel guilty looking at openly in public. Pictures of nudes, exposed nipples or pubic hair, cameltoe, or any sort of sexually suggestive pose are NOT safe and belong in questionable. Swimsuits and lingerie are borderline cases; some are safe, some are questionable."

If it doesn't belong in safe, and it doesn't belong in explicit...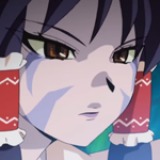 Posted on: 10/04/16 03:23AM
Wait, cameltoe makes it unsafe O.o Tbh I would never think that way... guess I'll have to make some corrections in uploads I've made ;/
| | | |
| --- | --- | --- |
| RallyX | Group: Member - Total Posts: 6 | |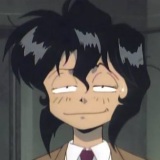 Posted on: 10/05/16 05:27AM
lozertuser said:

If it doesn't belong in safe, and it doesn't belong in explicit...
Yes. The question here is: "Does it belong in explicit?"
Is visible genitalia the only thing that separates for Explicit vs Questionable?

Add Reply