Now Viewing: Non-sample on some pictures on yande.re
Keep it civil, do not flame or bait other users. If you notice anything illegal or inappropriate being discussed, contact an administrator or moderator.
| | | |
| --- | --- | --- |
| Floater | Group: Member - Total Posts: 83 | |

Posted on: 11/14/16 05:06AM
They have a policy to restrict full size downloads of dakimakura images to reduce pirating.

Posted on: 11/14/16 07:53AM
Ok, thanks.
How did some people get the fully sized one? If they uploaded it on both sites, I see no reason to link to yande.re as a source. And the guy who posted it on dan and the guy who posted in on yan seem to be different.
| | | |
| --- | --- | --- |
| jedi1357 | Group: Moderator - Total Posts: 3196 | |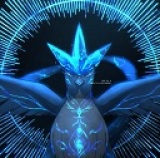 Posted on: 11/14/16 11:06AM

Add Reply