Now Viewing: You know what would be interesting? tl;dr: nonpornographic loli with visible pussy
Keep it civil, do not flame or bait other users. If you notice anything illegal or inappropriate being discussed, contact an administrator or moderator.
| | | |
| --- | --- | --- |
| secret64 | Group: Member - Total Posts: 128 | |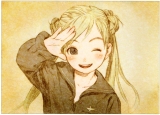 You know what would be interesting? tl;dr: nonpornographic loli with visible pussy
Posted on: 12/14/17 08:38PM
Introduction:
Imagine a piece of art where a naked little girl is visible, pussy and everything, but she and her state of clothing are essential to the very point of the art piece such that her wearing clothing or even convenient_censoring would render it meaningless. You could argue every explicit post on the site fits that bill, so... The second constraint is that the purpose has nothing to do with horny viewers wanting to look at her body or anything sexual at all. It's just a piece of art for the sake of art where it's necessary that a child pussy is in view.
What I mean:
I was inspired to have this thought by
post #920602
. There's not enough information to know if she's naked for a good reason or if she's just conveniently naked for the viewer's pleasure. In most posts the girl is naked solely for the viewer, but in this one she seemed to have just changed out of her swimsuit. Thing is, it's plausible that she could have looked at the mirror with any kind of clothes on. I'm just wondering, what situation would a girl like this need to be in for whatever's going on in the scenario to only make sense if she's naked and you're in the perfect view to see her pussy? You could throw out a suggestion like "What if she's taking a shower?", but that's not really art. At least it's not the kind I'm looking for. The purpose of depicting a girl in the shower is to arouse the viewer. I want a situation like I described, but it's not pornographic in the slightest, yet it matters that you can see her body. Like, I don't know what the main purpose needs to be, it doesn't even need to make sense, but it can't just obviously be a way for the viewer to see a naked young girl. Think of it this way: What would someone say/think, who's not interested in seeing a depiction of a naked child pussy, at least not just for the sake of it, when they happen upon this theoretical image? What would it have to contain to pique their sense of art? They can't ask "Why is she naked?" or "Why does it show her privates?" without those questions having valid answers.
Analyzing the above post:
That post comes close though for a few reasons. She's looking in a mirror, so you'd need a few special angles not to see her pussy. She's not covering it because she's not in a position where she would feel compelled to do so. There's no convenient censoring which makes sense since that would never happen, thus "convenient". She's actually doing something interesting which could plausibly be the main purpose or focus of the art piece. Every detail that could be changed to hide her nudity needs to be accounted for though. Is she in a position where it's natural to be naked where she is? Perhaps it would make more sense for her to have dressed herself before taking a gander at the mirror. Don't most people stay nude for mere seconds while they're changing? It needs to be readily apparent why she's spending so much time nude. If that nonsense is literally happening to her, then doesn't it seem more likely that it would happen while she's clothed? Her nakedness would need to be related to the reason this is an interesting shot other than just to see her bits. In this case, it would probably make more sense if she were dressed. There doesn't seem to be much more reason for the artist to make her nude other than to please the viewer.
Potential examples:
I'm not sure if I would count a nudist girl. It's sorta the same reason I don't count the shower girl. Maybe if what she was doing in that shot was perhaps trying to spread awareness about a relevant event or something. Maybe she or her parents are protesting because someone got treated unfairly because they were nude in a situation where it should be ok. If it was a crowd of people, then it would make sense that some of them are parents who need to watch their children. It would be unrealistic to just happen to get a shot where all the little girls' pussies are covered in some way. Like, I'm saying the motives of the artist would come into question if it was just a bunch of little girls doing normal nudist things. There has to be a reason why that shot matters. What about that one scene in Inside Out? You know the one. The only reason you didn't see her pussy is because there's no way in hell they would show it. They specifically angled the camera to prevent a crotch shot. They felt that scene was important enough to the story though to include it, not just to show a naked little girl. That's very close.
My master proposal:
Stealing the idea of the ancient fish, what if she were looking in the mirror imagining herself as an ancient human before clothes were invented? That's almost good enough. It would be best if it were clear why that and not the millions of other situations she could be imagining herself in where she is clothed, which would be way more likely. Maybe she was playing outside and got very dirty to the point where she looks like she's from ancient times. Whatever she was doing, she has a great imagination. She came inside and went to her room to pick out clothes for her shower. She happened to look at her full body mirror (which she would have if she's interested in looking good head to toe when she goes out like most girls). Her mind still in play mode, she takes one look at herself and begins imagining she's in barbaric times. She hunches over and gives herself an underbite to make herself look less civilized. There's jungly trees and vines and ground cover behind and around her reflection. Her image's pussy doesn't have to be "nice looking". It can be dirty like the rest of her. It can be inconspicuous, but still clearly there if you happen to see it. So... She's naked in the mirror, because it makes sense for a number of reasons. You can see her pussy because you kinda need to contort or face her in convenient ways to hide it. Plus, seeing her pussy just emphasizes that she's in a time before modesty. Boys are less likely to have a full body mirror. Besides, it's more artistically interesting that she's a girl, because she's acting outside the norm of expected girl behavior. To integrate this more into what she's actually doing, maybe it feels wrong to do something boyish like pretend to be a feral human, but she does it anyway to fly in the face of cultural conditioning. It makes sense that she's young because of the amount of imagination it takes to do what she's doing. If she had any reservations about even imagining herself nude, she's safe in her room. It makes sense that you're seeing her reflection because otherwise you wouldn't know what she was doing. This moment is artistic because, if not for the tomboy angle, just witnessing pure innocent imagination is interesting and engages with the viewer's feelings of their own imagination or lack thereof.
There. I think I've designed a scenario where you'd need to change significant detail before it starts looking suspicious why we're looking at a naked uncensored little girl. It's actually kind of a challenge. I mean, censoring the pussy wouldn't exactly make it meaningless, but it would detract from it as an art piece, which I say is a success. I bet there are a lot more scenarios that satisfy these conditions.
| | | |
| --- | --- | --- |
| Xalrun | Group: Moderator - Total Posts: 3739 | |
Posted on: 12/14/17 08:53PM
So uhh... You put a lot of thought into this huh?
| | | |
| --- | --- | --- |
| Mderms | Group: - Total Posts: 94 | |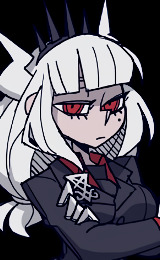 Posted on: 12/14/17 10:44PM
Cool story.
| | | |
| --- | --- | --- |
| secret64 | Group: Member - Total Posts: 128 | |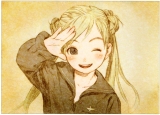 Posted on: 12/14/17 11:14PM
Xalrun said:
So uhh... You put a lot of thought into this huh?
Haha! This is just something I tend to do. This was meant to just be a short paragraph at first, but then I just kept adding more and more and more to it. I'm also a bit of a perfectionist, so I went through it many times to make sure my grammar and wording were of high quality. As I do this, more things to add come to me. Rince and repeat. It got so long that I figured there's no chance of anyone reading it if I don't at least label the paragraphs.
I'm actually pretty glad I wrote it. It was fun. It was like writing an essay but one where I actually care about the subject matter. It was a good exercise in creative and logical thinking. I'm mostly glad because I actually came up with a fitting scenario. I wasn't planning on doing that at all. It just kinda happened.
Posted on: 12/15/17 12:29AM
>non-pornographic
>visible pussy
????
| | | |
| --- | --- | --- |
| Len | Group: Member - Total Posts: 77 | |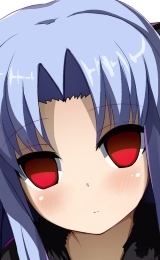 Posted on: 12/15/17 11:19AM
How about giving the artistic_nudity tag some love for pics like that?
smackmybitchup said:
>non-pornographic
>visible pussy
????
Nudity isn't inherently pornographic.
| | | |
| --- | --- | --- |
| Pollix | Group: Member - Total Posts: 29 | |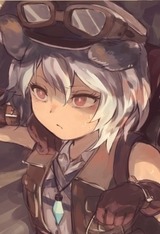 Posted on: 12/16/17 03:18AM


Nudity isn't inherently pornographic.
Len's right, it's around. It's mostly finding the right artist who usually covers it from that angle and take it from there.
While not exactly what you're looking for with the "visible pussy",
paprika_shikiso
is one good loli artist that comes to mind off-hand
gelbooru.com/index.php?page=post&s=view&id=3167942
| | | |
| --- | --- | --- |
| Anti_Gendou | Group: Unofficial Gardener's Guild - Total Posts: 4155 | |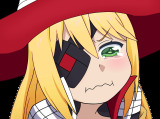 Posted on: 12/16/17 12:49PM
Doubt you'll find any artists or photographers willing to do this. Or, rather, what you are looking for technically already exists, though it could be dangerous to look for, even if said works are classified as non-pornographic art.

This country, and possibly the entire planet, could be entering a strange divide, being at both its most free sexually, while also becoming more prude. Hell, much of the Podesta Pizzagate shit was triggered because Podesta had a collection of paintings of children in their underwear.
| | | |
| --- | --- | --- |
| secret64 | Group: Member - Total Posts: 128 | |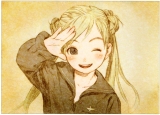 Posted on: 12/17/17 01:19PM
Anti_Gendou said:
Doubt you'll find any artists or photographers willing to do this. Or, rather, what you are looking for technically already exists, though it could be dangerous to look for, even if said works are classified as non-pornographic art.
That's one of the reasons I find this concept interesting. If I wasn't clear, I'm only interested in anime-like depictions, but I suppose pictures are relevant here too. I mean, it's actually really easy to stumble across nudist pictures. They're legal and available through a mere unfiltered Bing search. lol. I've kinda always wanted to watch a loli hentai show where nothing is censored and nothing is sexual. They're just casually naked at appropriate times, and the animators aren't afraid to show it. Maybe they're naked a bit more often than real life, but still in a casual nonsexual way. From what I've found, nothing like that exists, and if it does, it's probably low quality and/or hard to find. It just seems like virtually all artists who are interested in drawing a naked loli will do so with sexuality in mind, never just merely art with real meaning. What I've described seems like a super rare gold nugget that's buried deep and hard to find.
| | | |
| --- | --- | --- |
| secret64 | Group: Member - Total Posts: 128 | |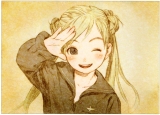 Posted on: 12/17/17 01:31PM
I guess the "visibly pussy" aspect isn't entirely necessary, but I think it really adds to what I'm trying to describe. Going from not visible to visible is crossing a HUGE line. It's not a big deal on a site like this, but in terms of an artist who wants to be taken seriously by non-lolicons, it becomes very interesting. Then it becomes very important to have a well thought out justification for it.
I took a peek at the artist's works, and I really like
post #3804323
and
post #1305981
. I mean, there's no "proper" reason for their nudity, but I love the casualness of it. I like that they're just doing whatever, but they're just not wearing clothes while doing so. In fact, I want to see an uncensored otherwise PG13 show of the girl exploring that crystal cave.

Add Reply