Now Viewing: Need Help on Android
Keep it civil, do not flame or bait other users. If you notice anything illegal or inappropriate being discussed, contact an administrator or moderator.

Need Help on Android
Posted on: 01/18/18 08:33PM
Sorry if I'm being a nuisance, I don't mean to be. My last post was locked but I still need some help.

Long story short: Nook tablet running android OS (1.4.3 I think, or that's the version of the actual tablet software) and I am unable to load any images on it whatsoever. I've done everything I can. Turn off popup blocker, cleared cookies, cleared cache, change password, made my first ever attempt at posting to the Gelbooru forum, googled for fixes, and manually sifted through the tablet files by connecting it to PC.

Is there any way to get this site to work on my tablet again like it did 2 months ago, or am I going to have to buy a new tablet altogether?

Again, thanks very much for any advice, and sorry to keep bugging y'all with the same issue.

Posted on: 04/16/18 08:07PM
Well, 4 months later, the problem seems to have been solved with the latest site update. Timestamping this so I can maybe bring it up next time it happens.

First noticed functionality again on 4/15/2018 around midnight.

Posted on: 06/01/18 08:48PM
On 6/28 or 6/29 2018, the problem started itself up again. Pretty sure it's an issue with my hardware but did some sort of update for Gelbooru go out that week?
| | | |
| --- | --- | --- |
| lozertuser | Group: Administrator - Total Posts: 1604 | |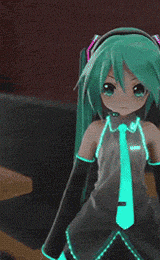 Posted on: 06/02/18 01:25PM
Nothing has been updated on Gelbooru. Maybe your antivirus is messing around with the site, I really don't know. Some have built in adblock, which breaks the website entirely.

Posted on: 06/03/18 10:16PM
This is probably what's happening. It seems to activate when the loading of a page is interrupted on my tablet, and I have no real idea how to fix it. Glad to know it's just my hardware, though, and not the site. I'll get an upgrade when I can afford it.

Thanks very much! :)

Add Reply