Now Viewing: Saved Searches
Keep it civil, do not flame or bait other users. If you notice anything illegal or inappropriate being discussed, contact an administrator or moderator.

Saved Searches
Posted on: 03/02/18 03:38AM
Love that you added saved searches. Finally able to browse this website with one hand, which is pretty important. Could use it on the main page though.
| | | |
| --- | --- | --- |
| lozertuser | Group: Administrator - Total Posts: 1599 | |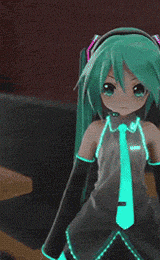 Posted on: 03/02/18 04:51AM
The link is present on the post listing page, is that not enough of presence?

Posted on: 03/04/18 01:54AM
Referring to the landing page. Guess thats not the main page.

Posted on: 03/23/18 03:54AM
Just an idea. What if you clicked in the box and it dropped down your saved searches. Then once you start typing, it goes in to the current tag search system. Would combine the two. Then again that could confuse people.

Add Reply