Now Viewing: Toddlercon age limit
Keep it civil, do not flame or bait other users. If you notice anything illegal or inappropriate being discussed, contact an administrator or moderator.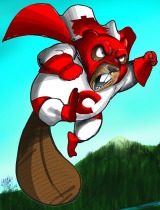 Posted on: 04/28/18 06:32PM
From wiki: "A toddler is a child 12 to 36 months old. The toddler years are a time of great cognitive, emotional and social development. The word is derived from "to toddle", which means to walk unsteadily, like a child of this age"

I'd say "not a toddler"

Posted on: 04/28/18 07:13PM
Here's the way I see it:


Baby - 0~1 Year Old

Toddler - 2~4 Years Old

(Little) Kids - 5~7 Years Old

(Big) Kids - 8~10 Years Old

Preteens - 11~12 Years Old

(Young) Teenagers - 13~15 Years Old

(Older) Teenagers - 16~19 Years Old


As a raging lolicon myself, the "Big Kids/ Preteens" classifications are my most ideal age range for girls. OP, in your attached link the boy pictured would most likely be "Borderline Toddler" material, in other words, right around the 4~5 range.
| | | |
| --- | --- | --- |
| jedi1357 | Group: Moderator - Total Posts: 3465 | |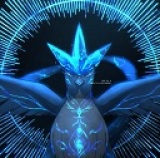 Posted on: 04/28/18 08:03PM
I believe the general consensus among the staff has been that a child that appears to be too young to attend kindergarten (At least 5 years old) is a toddler as far as the toddlercon rule goes. Even then there has to be something truly sexual involving the child going on. If it is only nudity it may not count as todlercon. A diaper change or sex toys lying around may not be enough.

As for OP's example, it may be a little hard to tell. It could well be a first-grader. It doesn't even look like masturbation so much as curiously examining himself. Maybe he was examining the crab and just had an itch. I wouldn't have deleted that but different mods may have different subjective views on the matter. Unless a deleted post like that ends up in the deletion repeal thread we usually don't question another mod's motives for deleting it. If it DID end up in the repeal thread I might leave it deleted because there is no strong evidence to suggest that it ISN'T toddlercon. The admin did not set forth any borderline for such things. If it's a baby getting a penis shoved somewhere then it would be obvious. If it's not obvious borderline stuff we just use our own judgment.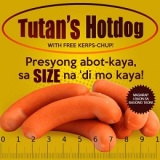 Posted on: 04/30/18 02:13PM
Just the age 2-5 years is the Toddler section. Above is safe.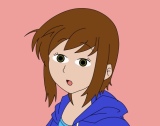 Posted on: 05/21/18 08:28PM
Does anyone know any good toddlercon websites?

Posted on: 05/21/18 09:05PM
small_dick14 said:
Does anyone know any good toddlercon websites?
There's not really any website that allow only toddlercon or focus solely on it as far as I know, there's mainly exhentai, Gelbooru sister site (thedoujin), Sankaku Complex, ATFbooru, Lolibooru, Tbib, Pixiv and Nijie.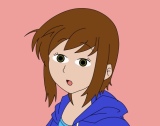 Posted on: 05/21/18 09:33PM
Is tbib a place where you can upload?

Add Reply