Now Viewing: double_blowjob and triple_blowjob
Keep it civil, do not flame or bait other users. If you notice anything illegal or inappropriate being discussed, contact an administrator or moderator.
| | | |
| --- | --- | --- |
| tyciol | Group: Member - Total Posts: 12 | |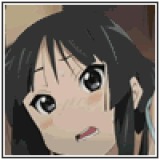 double_blowjob and triple_blowjob
Posted on: 05/03/18 04:14AM
I received a mod PM recently regarding triple_blowjob

>Please do not use this tag. The correct tag is multiple_fellatio. Thank you.

I have a problem with this. I find it useful to distinguish between when 2 or 3 blowjobs are being given simultaneuosly. Multiple fellatio is too broad.

Thoughts?

Add Reply