Now Viewing: Request to delete images.
Keep it civil, do not flame or bait other users. If you notice anything illegal or inappropriate being discussed, contact an administrator or moderator.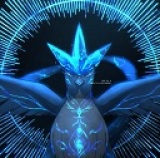 Posted on: 05/09/18 07:48PM
Manga/Doujin are not allowed here anyway. Since these are not allowed by our Terms of service I will delete them for that reason.
In the future, you may flag posts that break the rules by using the "Flag for deletion" link to the left of the image on the post page.

Add Reply