Now Viewing: Give me more ads (seriously)
Keep it civil, do not flame or bait other users. If you notice anything illegal or inappropriate being discussed, contact an administrator or moderator.

Give me more ads (seriously)
Posted on: 10/31/18 02:12AM
Just so long as it's not porn. I try to whitelist sites with legit ads, and I'm such an apologist for them on other sites, such as Imgur, where entitled cretins moan about them constantly, that you would think my own wallet is impacted by it.

But I browse most art sites in safe mode depending on how often and how explicit their material can get. I'll try letting a single popunder sit behind my window for now, though.

I don't mean to come off as whining, and perhaps a website specifically branded as a hentai imageboard isn't for me. But I do genuinely like the site (more than other booru's) and I'd like to support it or at least not be a leech.
| | | |
| --- | --- | --- |
| Jerl | Group: Administrator's Pet - Total Posts: 4573 | Quote |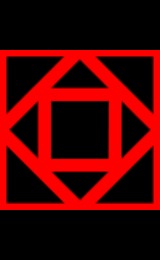 Posted on: 10/31/18 02:18AM
If you go into your account options and turn on safe mode browsing, you won't get any ads. This is intended and, unlike with using adblock, users who switch to safe mode really are one of the few, so you don't need to feel bad about it.

Add Reply