6 comments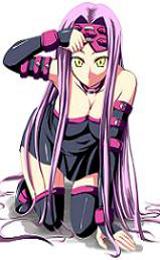 Rider
>> #714245
Posted on 2011-04-30 01:21:26 (Report as spam)
I wish be all fucked by 'her'. I want to kiss all her body
BluwBurryPimp
>> #735345
Posted on 2011-05-15 20:41:41 (Report as spam)
I wish to be all fucjked by him and kiss his body all over....cause I'm kinky like dat :)

Anonymous
>> #735401
Posted on 2011-05-15 21:38:02 (Report as spam)
Fuck yes I would love to drink all of her sweet cream.

Anonymous
>> #1045262
Posted on 2012-04-09 21:18:51 (Report as spam)
And I would love to give her some sweet, sweet anal love. And kiss all her body.
Because we dominant guys like traps too, dammit!!!

Anonymous
>> #1327420
Posted on 2013-05-25 11:12:01 (Report as spam)
go see an eye doctor wont be painless.

Anonymous
>> #1548243
Posted on 2014-06-08 13:46:18 (Report as spam)
He more or less states he does not want to be referred to as a "her" more then once you know... Just cuz you dress as you want doesnt mean you want to just BE the opposite gender.
1