3 comments

Anonymous
>> #2079626
Posted on 2017-01-12 04:27:37 (Report as spam)
That is what I am talking about from link:
gelbooru.com/index.php?page=post&s=view&id=3509038
Masturbating with her summoning powers so it is possible the other Schnee's could do similar things.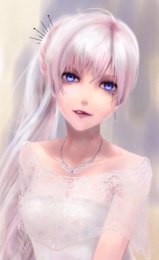 Reach#2
>> #2079653
Posted on 2017-01-12 05:54:20 (Report as spam)
Yeah, I remembered your comment when I found this art.

Anonymous
>> #2081536
Posted on 2017-01-15 00:15:11 (Report as spam)
All i know is that this is a surprisingly obvious application... and that i'm ashamed i didn't think of it. I mean; you can technically make copies of anyone you want if you can visualize it.
1