Notice
: Fucking finally... It may have taken a year, but the majority (76%) of our users may notice that you can actually use site functions now... Website operation is supported entirely by advertisements.
(Dismiss)
1 comment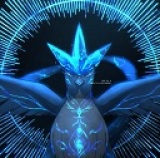 jedi1357
>> #2121361
Posted on 2017-04-21 10:56:10 (Report as spam)
So does Dark Cirno have a tag yet?
1