Notice
: The
vast majority
of our users need to read this. Having issues with images not loading?
Check this out
. Patreon rewards for December have been processed! Claim them now!
(Dismiss)
|
1 comment
(0 hidden)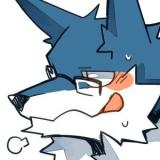 Anony12
>> #2174808
Posted on 2017-10-12 22:52:00 (Report as spam)
Score:
0
(Vote
Up
)
A flight of pengu-waifus sing thee to thy rest. Goodnight, sweet prince.
1