Notice: Autocomplete now supports wildcards (*). You may experience bugs, if so clear your browser cache. Still persisting? Report them on the forum.
6 comments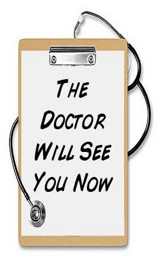 sigma13
>> #331170
Posted on 2010-06-12 21:33:54 (Report as spam)
That's more like it!

OrgasmicSpasm
>> #432829
Posted on 2010-09-10 23:26:37 (Report as spam)
Can you imagine Inuyahsa finding her like this? I can just picture him chasing after kikyou and going back to kagome to find that shes been raped. a hell of a lot better.

Anonymous
>> #472290
Posted on 2010-10-14 15:11:56 (Report as spam)
Well, that felt good. *Zips pants up* Sango's next...

Anonymous
>> #492673
Posted on 2010-11-02 15:02:39 (Report as spam)
yr rite tht would b so awesome if inu was off with kikyo and found kagz like this hed feel sooooooo huilty

Anonymous
>> #831415
Posted on 2011-07-31 21:18:29 (Report as spam)
is dream of this every night... with sango instead <3

Anonymous
>> #884488
Posted on 2011-09-23 20:36:57 (Report as spam)
manten got her good
1