Notice: Autocomplete now supports wildcards (*). You may experience bugs, if so clear your browser cache. Still persisting? Report them on the forum.
3 comments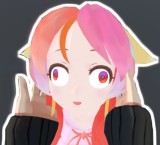 YuriLover51
>> #1178572
Posted on 2012-10-10 14:50:32 (Report as spam)
Samus Aran likes this

RandomIsBest
>> #1710089
Posted on 2015-03-24 18:16:28 (Report as spam)
I'm just as happy as that Blooper!

Anonymous
>> #1721775
Posted on 2015-04-13 09:41:49 (Report as spam)
I can imagine the Blooper gets so excited he accidently cloud the pool water with ink and the girls run off screaming.
1