Notice
: Fucking finally... It may have taken a year, but the majority (76%) of our users may notice that you can actually use site functions now... Website operation is supported entirely by advertisements.
(Dismiss)
2 comments

Anonymous
>> #2142244
Posted on 2017-06-22 20:58:04 (Report as spam)
Y'know, I've heard women or young girls usually don't enjoy rape. Who knew?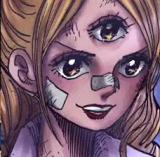 BigStudBen
>> #2149447
Posted on 2017-07-16 01:05:19 (Report as spam)
Of course, they prefer constitutional sex, so it'll be less demeaning & all. <3
1